News and Events
Live Music with Paul Dobie
It is with great pleasure that we welcome back Paul Dobie at the BAR for two live music sessions during the F1 Monaco Grand Prix on Friday 27th and Saturday 28th. Save the dates and join us for these joyful and musical evenings! The bar will be open until 2am on this occasion!
Tavolo is open during Monaco GP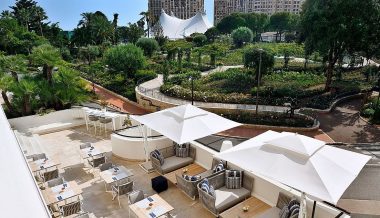 From May 26th to 29th, Tavolo is open for lunch and dinner until 10.30pm. You can book your table by phone +377 92 05 82 35 or online.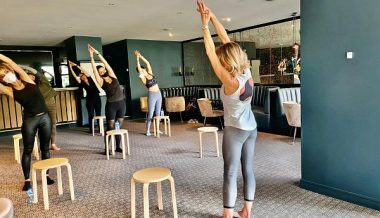 Join us on June 21st for a 45-minutes Garuda session with Coaching by Gaëlle Bergeal at the bar, followed by a healthy lunch at Tavolo. Course starting at 12:15pm, restaurant open until 2:30pm. 60€/person, lesson and lunch included, take-away possible. Contact Gaëlle (+33 6 13 51 33 24 or by email) for more information & sign-up.
Monaco Streaming Festival
The Monaco Streaming Film Festival returns to Grimaldi Forum from May 31st to June 3rd, featuring premieres and screenings, conferences, summits and networking with streaming industry leaders.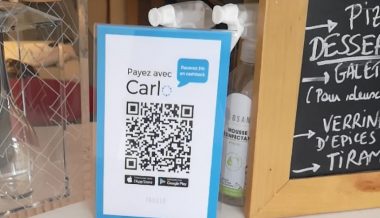 Tavolo,
Restaurant Engagé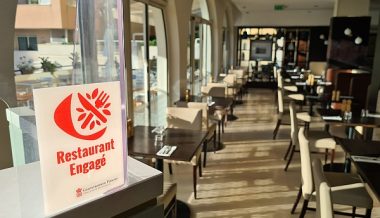 We are proud to announce that Tavolo has obtained the label "Committed Restaurant" (Restaurant Engagé) of the Prince's Government in recognition of our eco-responsible approach and our desire to further progress. Tavolo is committed to short-circuit local supply chains, waste reduction and recycling, and the fight against food waste. All the dishes on our menu are crafted from fresh, local and seasonal ingredients, and you can ask for your "little box" (La Petite Boite) or bring your own container to take away what you cannot finish!